2 Wheeler & 3 Wheeler Mufflers
Mufflers Manufacturing
We manufacture 2WH Muffler for Bajaj Auto Limited from 1997.Bajaj Auto Limited has different models of bikes like platina, discover 125 and Discover. In Silencer/Muffler Manufacturing we are using TIG Welding, SS Agro Shield Welding, Spot Welding, Projection Welding etc. In muffler welding 100% SPM (Special Purpose Machines) are being used. We have manufactured 4 types of muffler models. We supply close to 2000 mufflers per day to Bajaj Auto Ltd. Some other models which we have manufactured are Discover 125, Discover 100, Platina, Discover M, 2011, BM 100, BM 150 and JK. 40 % of mufflers' operation are being completed on SPMs.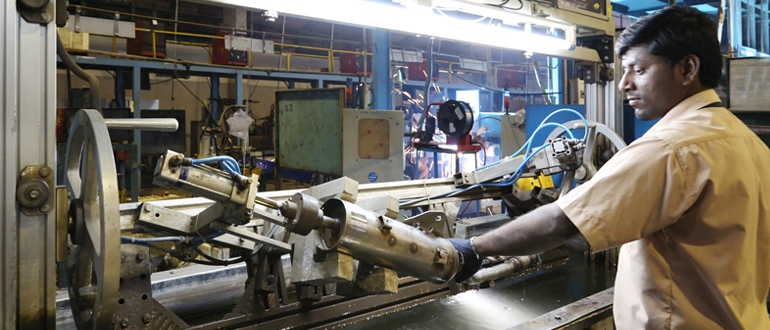 In Fabrication area
More than 50 % spot welding in rickshaw body assembly is on robots.
More than 90 % spot welding in wind shield frame of 3WH rickshaws is on robots.
More than 80 % CO2 welding is on SPMs motor cycle muffler.
We do all these assembly operations on conversed platform only after assembly. We also do packaging of those windshield frames as per customers export and domestic sales requirements.
Mufflers Quality Testing
All the mufflers manufactured by us are HR painted in-house in our own HR painting facility. Our HR painting facility was only facility approved by Bajaj Auto Ltd. for painting all 2WH mufflers for Bajaj Auto Ltd. Currently we are painting 2WH mufflers, 3WH mufflers and 2WH Cyclinder Heads.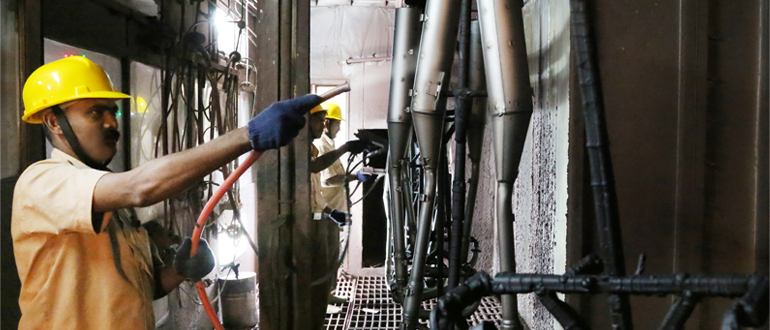 3 Wheeler Mufflers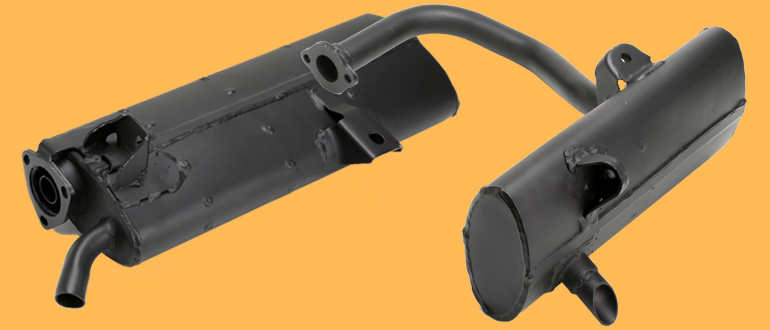 3 Wheeler Body
3 Wheeler Body Manufacturing
Laxmi Group is manufacturing 3 wheeler bodies from 1997. All the press components required for manufacturing these bodies are processed in press shop at our premises. Our line produces 1000 bodies per day consistently and we are manufacturing these bodies on state of the art Robotic Line. This has improved our Quality, Consistency and On-time delivery compliance.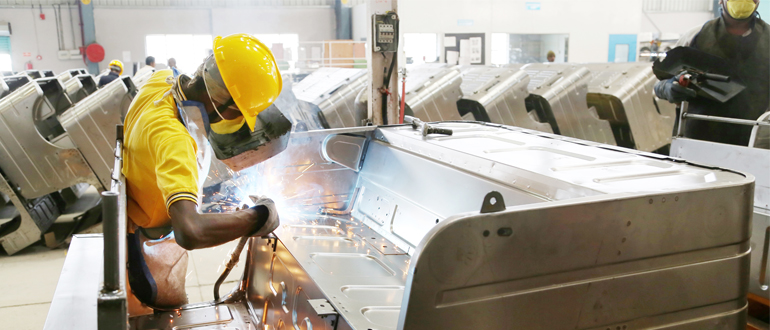 3 Wheeler Windshield Frame and Assembly
From 2007, Laxmi group manufactures Windshield Frames for Bajaj Auto Ltd.All the press components required for Windshield Frame are manufactured in house.Currently, we have in-house Epoxy CED Line, Powder Coating Line, and WS Assembly line following by packaging area. So, complete WS assembly, which is ready for dispatch along with vehicle is delivered to Bajaj Auto Ltd.