Fabrication Operations
We manufacture Auto Rickshaw Body assembly,Windshield Frame and various other fabricated assemblies for 3WH and 4WH vehicles.
In addition, we manufacture muffler assembly for all models of Bajaj 2WH motor cycles.
For the manufacturing of above assembly, we have CO2 welding SPMs, Pipe bending SPMs, Spot welding machines, CO2 welding machines and spot welding facilities with robots
Laxmi group is moving continuously toward 100% automations.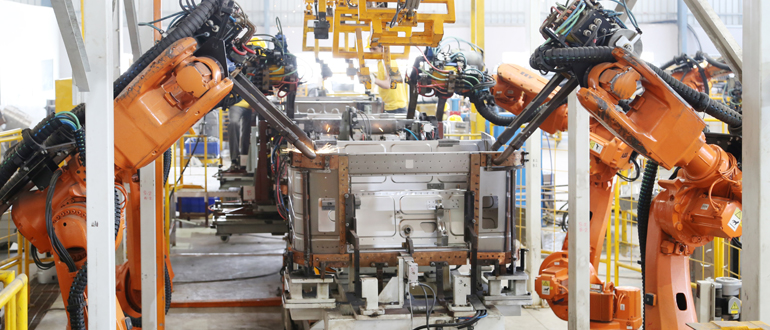 In Fabrication area
More than 50 % spot welding in rickshaw body assembly is on robots.
More than 90 % spot welding in wind shield frame of 3WH rickshaws is on robots.
More than 80 % CO2 welding is on SPMs motor cycle muffler.
We do all these assembly operations on conversed platform only after assembly. We also do packaging of those windshield frames as per customers export and domestic sales requirements.
Mufflers Quality Testing